July 13th, 2010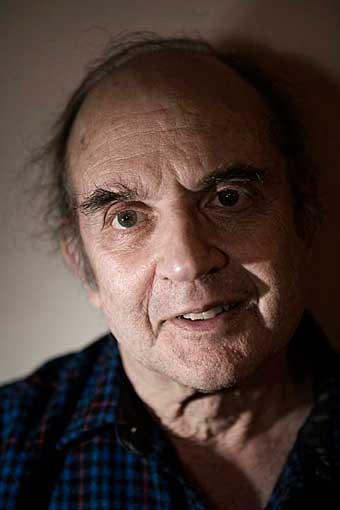 "Harvey Pekar looked fully-drawn and inked when everyone else was sketched."
– Tom Spurgeon.
Tom's Full Obit here.
Photo by Seth Kushner.
July 12th, 2010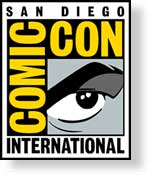 San Diego's famous Comic-Con International begins in only ten days and they've just posted their complete 2010 programming schedule.
I don't have anything of my own to promote until The Sculptor is a little further along, so I'll be joining some great friends on stage on Thursday and Friday (and remembering a great friend of comics on Saturday).
From the convention listings:
Thursday 11:30-12:30
Spotlight on Kurt Busiek— The Eisner Award–winning writer and Comic-Con special guest discusses his career — past, present, and future — in comics. With a résumé that includes Superman, Justice League/Avengers, Conan, and his own creator-owned projects Astro City and Arrowsmith, Kurt Busiek is one of comics most popular writers! Joining Kurt will be long-time friend and fellow comics creator Scott McCloud (Understanding Comics). Room 8
Thursday 1:30-2:30
Beanworld and the Leguminous Life of Larry Marder!— What is Beanworld? Where does it come from? How did it all begin? Comic-Con special guest Larry Marder and moderator Scott McCloud (Understanding Comics) celebrate the 25th anniversary of Marder's most peculiar comic book experience with a visual presentation and a lively dialogue about his many influences. This is your opportunity to discover why Beanworld has captivated readers from grade school to grad school over several generations. Be the first to get a glimpse into Marder's next Dark Horse Books original Beanworld graphic novel, Something More! Room 4
Friday 4:00-5:00
James Sturm and Scott McCloud, A Center for Cartoon Studies Conversation: Understanding, Making, and Teaching Comics— Join CCS co-founder James Sturm (Market Day) and Scott McCloud (Understanding Comics) in a freewheeling discussion about transforming the unruly creative process into practical instruction. Plus catch a sneak peak of Cartoon College, the upcoming documentary about The Center for Cartoon Studies! Room 7AB
Saturday 11:30-12:30
Will Eisner, The Dreamer— Will Eisner played a central role in the first seven decades of comics history. Many times during his career, he reinvented sequential art and himself to overcome new challenges. He was a true dreamer, and these panelists hope to show you that side of him: Denis Kitchen (artist, author, publisher, and Will Eisner's agent and longtime friend), Scott McCloud (artist, author, and theoretician about comics and sequential art), Dennis O'Neil (comic book writer and editor for Marvel Comics and DC Comics), Paul Levitz (writer, former president/publisher, DC Comics), and Michael Schumacher (bestselling author and Biographer with a new biography of Will Eisner due out this fall). This is your chance to learn more about the "Father of the Graphic Novel." Room 4
July 9th, 2010
So here is a picture of former Canadian Prime Minister Brian Mulroney: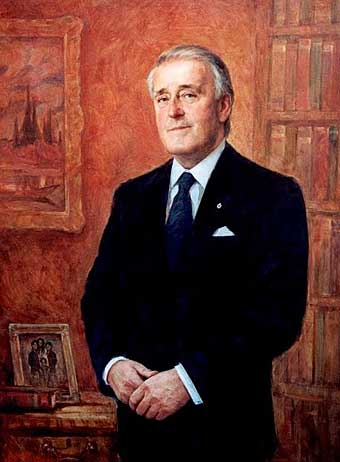 And, as a bonus, some Similar Images, according to Google Image Search.
July 8th, 2010
I'm going to be handing out HUNDRED DOLLAR BILLS next Tuesday. Be there!
Location: Subway
July 7th, 2010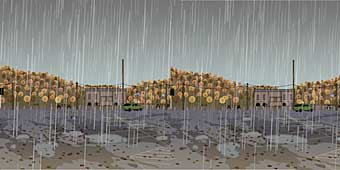 Matthew Bogart writes with news of a simple 3D comic he made the old fashioned way: two frames which viewers can merge by crossing their eyes.
Not everyone can see the effect, but when I was a kid I loved making 3D pictures this way using colored pencils and small-grid graph paper, so this made me smile.
These days, the most efficient way to get this effect might be using layers in a program like Photoshop or Illustrator, but anyone, using even the simplest tools, can pull this same trick with a little planning.
Anyone else want to try?
July 6th, 2010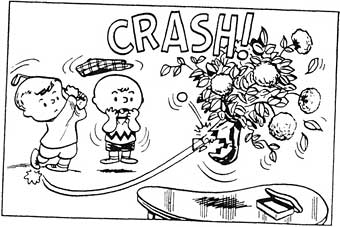 Ed Piskor offers a great round-up of that peculiar comics phenomenon: the single panel in which an action and its consequences/reactions share the same visual instant.
[via BoingBoing via Mike Fortress]
July 5th, 2010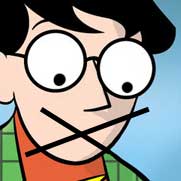 Roger Ebert tweeted what he thought was a quote of mine yesterday. It's been retweeted "100+ times" — which could mean many more — and many are reacting to it.
Nice of Mr. E. to name check me, but there's one little problem:
I never said it.
During the neverending video-games-are-or-aren't-art debate on Ebert's blog, several people brought me up, citing my definition of art from Understanding Comics, and one of them paraphrased the definition which Ebert then put quotes around and tweeted.*
Here's what I actually said way back in 1993:
"Art, as I see it, is any human activity which doesn't grow out of either of our species' two basic instincts: survival and reproduction."
…followed by pages of explanations of how I don't see art as an either/or proposition, but a component of human behavior that exists to varying degrees in nearly everything we do.
Got it?
Now here's the paraphrased (i.e., wrong) version that was rampaging across the Twittersphere yesterday:
"Art is is something people do that doesn't get them money or sex." (Scott McCloud)
Not quite the same.
So… Knowing how these things work, I just thought I'd make special mention of it here so that maybe the correction will follow the meme, at least enough to keep it off my tombstone.
For much more than a sound bite on my ideas on art, check out Understanding Comics pages 162-169 and Reinventing Comics pages 42-51.
This all goes with the territory of course, and there are worse problems than being misquoted by Roger Ebert, but I am thinking of starting a list of "Things I Never Said."
Maybe I'll start with "McCloud thinks Egyptian hieroglyphics are comics." [Um... No. UC page 12.]
***
[Edit to Add #1: No I don't blame Ebert, it was an honest mistake.]
[Edit to Add #2: Where I come down on the videogames = art question.]
*[Edit to Add #3!: Neil Figuracion originally took the blame, until we both realized it was someone else.]
July 2nd, 2010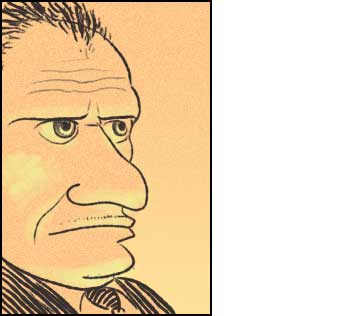 [See Monday's post for details.]
July 1st, 2010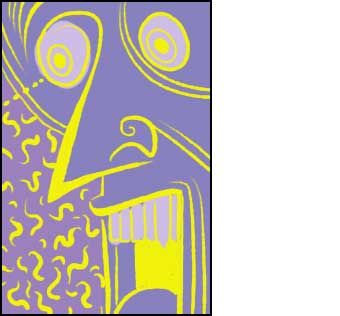 [See Monday's post for details.]