June 16th, 2011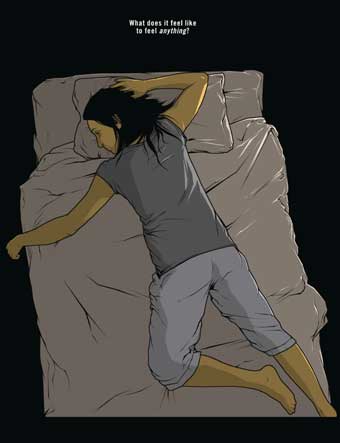 Sydney-based Karen Beilharz is putting together a handsome anthology of stories about depression and she could use some help.
June 15th, 2011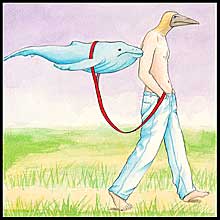 This looks kinda cool. And weird.
I also like the look of two relatively-recent Portland-based diary comics (both of which could benefit from a dedicated website): Natalie Nourigat's Between Gears and Emi Lenox's EmiTown.
Meanwhile, blog entries have been popping up about last weekend's Comics and Medicine conference. Check out accounts by John P, Brian F, and Sarah L, plus Phoebe G's Facebook page. Not surprisingly, I look like a dork in all the pictures.
June 14th, 2011
So here's a picture of Patrick McGoohan and a telephone.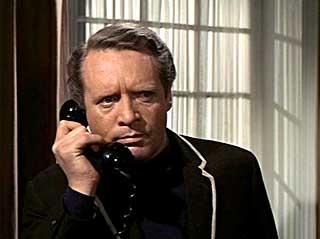 June 13th, 2011
Just a quick note this morning ('cause I wanna get back to drawing!) but just wanted to thank everyone who came out to Northwestern yesterday for the lecture, and all those who contributed to making this year's Comics and Medicine conference such a success.
Had the great pleasure of finally meeting David Small and Phoebe Gloeckner, getting better acquainted with John Porcellino, Brian Fies, Ethan Persoff, "The Man at the Crossroads" Paul Gravett, the good folks at Quimby's (the only store I know that's so cool, they actually alphabetize their minis) and several new cartoonists and creatively-inclined scholars and medical professionals doing important work in an area of study that I'll bet many of you hadn't even heard of before last week.
One of these days, I'll have to cook up some kind of grand unified theory of visual communication (hint: that IEEE conference in Norway from two weeks ago and the Comics and Medicine conference have more in common than you might think) but for now, thanks to the organizers for a lovely trip to the windy city.
June 8th, 2011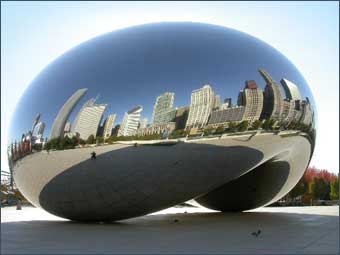 This Saturday, June 11, join me at Northwestern University's Thorne Auditorium at 3:00 pm for a free public lecture in association with this year's Comics and Medicine Conference and the legendary Quimby's.
It's a big room, so tell your friends and spread the word! This is my only Chicago talk planned for the near future, so let's seize the opportunity to meet.
IMPORTANT: My lecture is FREE and open to the public! You don't have to be a registered conference participant to attend. Everybody is welcome.
Thursday is Sky's graduation(!) and I fly early on Friday, so back to blogging Monday.
Be there:
Saturday, June 11, 2011
3:15 PM – 5:00 PM
Arthur Rubloff Building, Thorne Auditorium
375 E. Chicago Avenue
Chicago, IL 6061
June 7th, 2011

And the Internet justifies its existence, yet again.
(via Jen Wang)
June 6th, 2011

"But with individual titles costing between $1 and $3 for about five to 10 minutes of enjoyment, it quickly became a habit too costly to keep up."
This article at GigaOm by Darrell Etherington points to what I've long thought of as the elephant in the room in all discussions of the comics industry: comics' crappy cost-to-minute ratio.
While subscriptions might be an important part of the solution as Etherington suggests, I personally think that a 99 cents price point could be attractive for a one-off comics story. IF that comic was 50 pages long AND formatted to the screen.
Kurt Busiek has long made the argument that comic books took a wrong turn decades ago when they started cutting pages to keep the price the same. That less satisfying read plus a product not earning its shelf space for retailers, led to fewer copies sold, the loss of the economies of scale, and even higher prices in the long run; while in Japan, Manga's cheap phone book sized anthologies were selling in the millions.
Now we actually have the opportunity, through a potentially more efficient distribution channel, to get prices down AND bulk up the page count (no printing cost for pixels!). Let's not make the same mistake twice.
Rule #1: Is your comic a satisfying read?
Rule #2: Is the price low enough that your readers won't mind paying it again and again?
Rule #3: See Rule #1. Repeat.