November 17th, 2010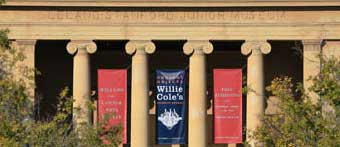 If my body doesn't have any other booby traps in store, I'll be lecturing at Stanford University this Thursday at 6pm.
Spread the word and I'll see you there.
November 15th, 2010
I'm back home from the hospital and New Orleans (see last two posts). I'll be updating a bit erratically while I make up for lost time, but know that as long as I keep on the meds and take care of that stubborn kidney stone after this week's Stanford lecture, I should be fine.
I was kinda proud that my "celiac artery dissection" was consistently described as "rare" and "unusual." I wouldn't want to get knocked flat by some mainstream, run-of-the-mill disorder you could pick up at a three-for-one sale at WalMart.
Meanwhile, please redirect all warm wishes to Randall Monroe who's struggling with a more serious condition in his family this month. Randall's wit, intellect, and imagination have been a great treasure for all his readers, and I know we all wish him and his loved ones better days ahead.
November 12th, 2010
@ivyratafia has the details on Twitter:
Dr. Dan (who's been much help) says: @scottmccloud has a celiac artery dissection. The treatment is BP reduction. He's going to be OK.
Unfortunately, I also have limited Web access. Hope to be blogging again Monday.
Basically, I was at Neil's 50th birthday party here in New Orleans for about 5 minutes.
New Orleans looks very hospital-like this time.
November 10th, 2010
Our old—and I do mean OLD—friend Neil turns 50 years old today and the family and I are here in New Orleans to join in a little celebration tonight.
Some say that Mr. G isn't like us mere mortals. That he doesn't age the way we do. That he is impervious to the ravages of time and will wander the Earth millennia after the memories of all humankind have passed forever from this plane.
Well… maybe…
November 2nd, 2010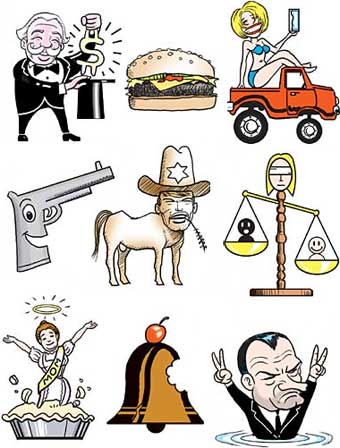 Today is the mid-term election here in the U.S.
I love this crazy country of ours. Let's not make it *too* much crazier this time around, okay?
October 29th, 2010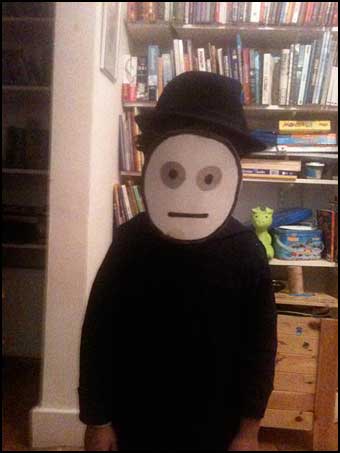 UC-inspired costume courtesy of Aliki Chapple. Love that tilted angle.
Site might be down a bit in the next few days while we fix some things, but hope to be back to regular blogging on Monday.
As always, you can also find me on both my Twitter and Facebook accounts.
October 13th, 2010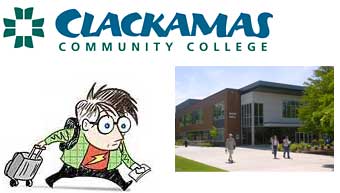 Off to Oregon City shortly for Friday evening's kick-off talk at the Clackamas CC 24-Hour Story Jam!
[Edit to Add: If that link goes to the wrong place, know that my hosts tell me it'll be at 6:30 pm at Niemeyer Center]
Back home and to regular blogging Monday. Have a great week(end)!
October 12th, 2010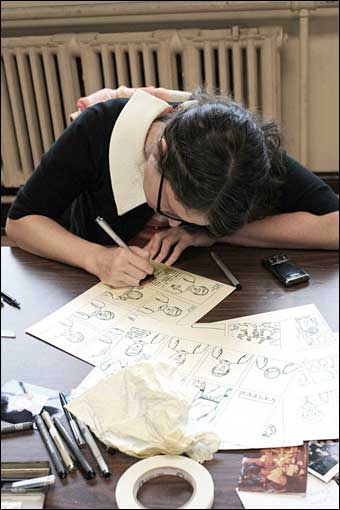 Two more 24-Hour Comics Day links to consider, now that this year's event is in the rear-view mirror.
Sean Michael Robinson offers a thoughtful look at the phenomenon, his own experience in Seattle, and improvisation in comics here.
Pay special attention to the paragraph on our daily impediments to focus and see if you can't relate. "Iron swimsuit" indeed…
Meanwhile, the video (from 2008) in this blog entry about 24-Hour Comics Day in Amsterdam, just made me smile from ear to ear.
You don't need to know Dutch to recognize the language of creativity, camaraderie, and comics. Wish I could have been there.
October 1st, 2010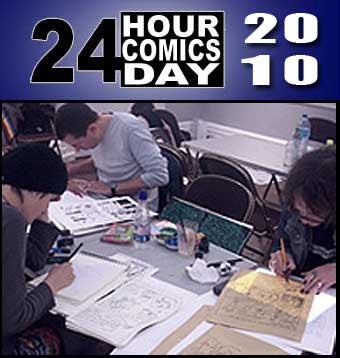 34 States! 19 Countries! One Challenge.
Can you climb the Mount Everest of Comics?
September 24th, 2010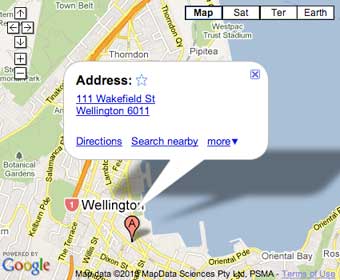 …the whole family is coming your way in February for Webstock! I'm assured it's the mostest bestest scientifically proven amazingest conference ever, so if you're in the web design field or anything like it, convince your boss to let you to register today.
We'll have more details on our trip in the coming weeks, but rest assured, we're already slated to visit one of New Zealand's greatest tourist attractions, the mighty Dylan Horrocks, before heading home.
As for the near future (and a slightly nearer destination) I'm off to NYC Saturday for next week's Education Nation Summit. Back to Blogging next Friday. Have a great weekend!