August 8th, 2011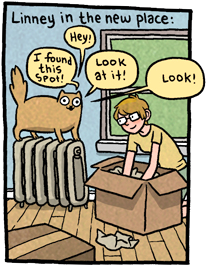 Lucy Knisley knows how it feels.
My family and I are still unpacking from our recent move. I've spent a big chunk of my adult life in a sea of partially unpacked boxes. And worst of all is my email inbox.
I'm going to be updating this blog a bit more infrequently moving forward as I chip away at that inbox and continue work on my GN, but you can always follow me via rss, and be sure to keep an eye on my Google+ and Twitter accounts.

August 3rd, 2011

Okay, this has nothing to do with comics, but it's on my mind, so…
Sky and I have noticed a difference between bands of my generation, and more recent bands we like.
Whereas old bands like Boston, Chicago, and Kansas all formed in the city or state they're named for, check out these geographically baffling examples from recent years…
Of Montreal: From Athens, Georgia.
Architecture in Helsinki: From Australia.
The Middle East: Also from Australia!
Beirut: From Santa Fe, New Mexico.
I'm From Barcelona: From Sweden.
So what's up, global music scene? Why are you messing with our heads??
March 27th, 2011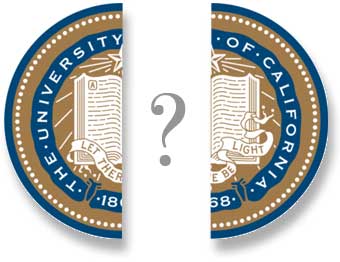 Here's a question that has nothing to do with comics (or sports, for that matter*). It's a family dilemma.
Sky just got accepted into two universities she likes and is having a tough time deciding between them.
The choice is between two University of California schools; UC Berkeley and UC Santa Cruz.
We have plenty of basic information. We know their rankings (edge to Berkeley) and Ivy and Sky have visited both and will make return visits soon.
Sky likes both schools for a lot of reasons, but every time she starts leaning toward one, the other starts gaining on it again. It's driving her bananas.
So, I figured I'd risk embarrassing her and crowd-source this one a bit. What do YOU think? Any experience or opinions about these two schools?
Sky is visually impaired (pretty significantly, though her peripheral vision is good, so she can get around well). She's a socially-lefty nerd (like her parents), a vegan (unlike her parents — sorry), and would like to study film and video with an eye toward making same in the long run (possibly after two years of post-grad at a place like USC).
Big questions center on the relative quality of their film departments and related media studies, academic culture, disability services, neighborhoods, local art and culture, faculty strengths and weaknesses, equipment, housing and food services, and anything else you might have an opinion on.
(And feel free to email me instead if you'd like to share your thoughts in a less public way.)
Thanks for your help, The Internet! Back to our regularly-scheduled comics blogging tomorrow.
————–
*'Cause that would be just sad.
February 21st, 2011
Okay, it's a bit short on details, but why do I get the feeling that things are about to get very interesting out there?
Back home from our first-ever visit to New Zealand and the family (Ivy, Sky, and I, with the role of Winter being played by Sky's friend Kendra) had a fantastic time.
Webstock was top notch. Hung out with and loved performances by Amanda Palmer and Jason Webley, met great brains like David McCandless, Peter Sunde, and Tom Coates, played Werewolf for the first time (Go, Villagers!), and had lots of good food and good conversations.
Wellington is a beautiful city. We're so adding it to The List (our friends will know what I mean).
Big shout out to the 40 or so wonderful cartoonists we met this weekend in both Wellington and Auckland. You guys rock.
And thanks of course to Dylan Horrocks, ambassador for the Kiwi comics nation, our host in Auckland with his adorable family, and one of our favorite people in all of comics.
Back to the drawing board!
[video link via @modernlovecomic]
January 26th, 2011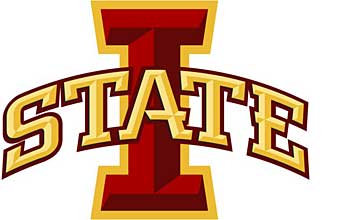 I'm off to Ames, Iowa this afternoon for my Thursday night lecture at Iowa State University. If you're in the area, I hope you'll make the drive down to say Hi.
The family and I had a strange, magical evening in Ames during the 50 State Tour in 2007. Looking forward to visiting again.
Back to blogging Monday. Have a great week & weekend.
January 10th, 2011
For years, Ivy and I have wanted to celebrate her birthday with a Cruise, and for her 50th last week we did just that. Luckily for us, one of the nerdiest cruises to ever sail the seas came along just in time.
The JoCo Cruise Crazy was a great week of on-ship entertainment featuring Jonathan Coulton and several other nerd demi-gods including John Hodgman, Peter Sagal, Molly Lewis, Wil Wheaton, Bill Corbett & Kevin Murphy, Paul and Storm, Mike Phirman and others. Over 24 hours of programming and never a dull moment.
I was already indebted to Jonathan and John for taking time out at Neil Gaiman's 50th birthday party in New Orleans last month to comfort Ivy when I was rushed off to the hospital. They both remembered her as well on the cruise, and we got to spend some extra time talking to John, Bill and Kevin, who are comics fans in addition to being all around nice guys, and incredibly funny.
Also on the ship were two webcartoonists, David Willis (who was celebrating his honeymoon with the lovely Maggie) and evil genius David Rees. Rees' comedy was a thing of wonder. As our hero Peter Sagal put it: "I don't know what he does, but he does it really well."
(Willis was wearing an Axe Cop shirt when he met Sagal, btw, and Sagal recognized it right away. NERD! <3 )
Watch for Ivy's two part write-up on the cruise at her blog later in the day. She'll have a lot more detail than me.
I'm returning to blogging today after an extended winter break. A lot has happened in the world of comics in the last couple of weeks, some of which I hope to get to in the next few days, but for now, I hope you all had a great New Year celebration—and will have a great year to go with it.
December 17th, 2010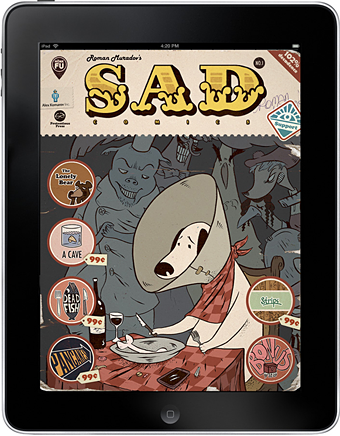 This blog will be taking a break until January 10 to make up for my health-related lost time and holiday craziness (and a 50th birthday cruise for Ivy).
I'm actually pretty healthy overall. This whole episode was probably the result of nothing more than a little calcium build-up, resulting in a kidney stone which led to pain, which led to blood pressure spikes, which (most likely) led to the dissection of my celiac artery.
This week we finally put in (and took out—OUCH) a stent for the kidney stone, and today, a small but permanent stent goes in for the artery.
With luck that'll be it, and I'll be back to 100% shortly.
Like a lot of guys my age, I need to lose about 30 pounds, but unlike most guys my age, my blood pressure has been pretty low over the years. "I love my job," I'd tell them whenever they'd take my readings, and it's true.
I'll be working 10 hours a day, seven days a week again soon. I can't begin to tell you how much I'm looking forward to it.
One last link before the break: Here's an anthology worth getting for the cover alone. Will 2011 be the year that mobile comics start sucking less? We'll see.
Enjoy Christmas and the New Year!
November 29th, 2010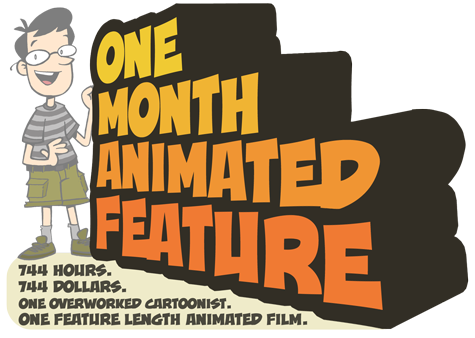 Some random notes from the last nine days.
Got an email from Ryan Estrada this morning announcing his latest insanity, the One Month Animated Feature. Actually sounds like a fun project. I wish him luck. Also sleep, when it's done.
Really enjoyed the first volume of X'ed Out, the new Charles Burns series. Eager to read more.
Okay, the end of Walking Dead Episode 3… How many saw that coming halfway through #2? Show of hands. (Failed surprises aside, I'm really enjoying that series).
Via Ivy (who got it from Stephen Fry), we've all been enjoying the Hell out of this video.
After largely missing them in New Orleans due to explodey-chest syndrome, I had the pleasure of seeing Neil and Amanda at a great engagement party at agent-extraordinaire Jon Levin's house Saturday. Lots of new and old friends there, but I have to make special mention of Stephin Merritt, who I'd never met before but is one of my favorite songwriters. We'd just watched Pieces of April two nights before (a Thanksgiving tradition in our home) which has songs by Merritt in it, so he was on our mind already.
Speaking of music: Two recent buys I can't get enough of are "If You Return" by Maximum Balloon (with vocals by Little Dragon) and the criminally-catching "L.O.V." by Fitz and the Tantrums.
Back to the drawing board!
November 20th, 2010
Since the kids are getting Thanksgiving week off, and I have a lot of catching up to do after my recent health issues (see below), I've decided to take a week off from blogging.
Be back at the keyboard on Monday, November 29.