January 24th, 2012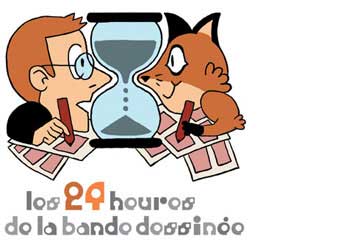 Good luck to all the artists at this year's 24 Hour BD event in conjunction with the international comics festival in Angoulême.
451 Participants… Yikes!
June 23rd, 2011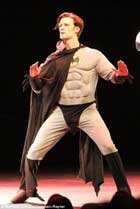 Explanation here.
Link via Lori.
March 16th, 2011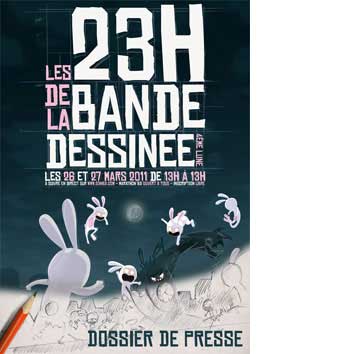 Okay, I officially love these guys now.
Got this letter this morning.
Dear Scott,

Mind if I call you Scott?

Oh, Scott, you have done so much for us comic geeks.
Reading comics is no longer childish. It's «de la culture» !
One book and everything changes. *sigh*
Thank you for that.

I have to tell you first how much my friends and I like you. We admire you.
But I have something else to say, and it won't please you. Ooooh no.

Do you like french people, Scott?
You don't have to answer. We know how Americans see us… They think they know us, they think froggies are full of self-esteem, arrogant… even rude sometimes.
Do YOU think we are? Do you, Scott?
You are so far from the truth.
We are worse.

This «24 hour comics day» you created, you know… it was a really good idea. Congrats for that.
But, eventually, we realised it was way too easy.

We decided to do the same, but in 23 hours.
Yep, 23 hours.
Because we choose the shortest night of the year, when daylight savings time begins.

And we did it. We've been drawing faster than you and your pals for 3 years now.

We just wanted you to know. We are just the best.

And on march 26th, we'll do it again.
In your face!
But with respect.
And a lot of compassion.

Yours faithfully,

Zia, for the amazing Turalo, Piak, Paka, Kéké and hundreds of french comics artists.
(So who else is surprised they even *have* daylight savings time?)
Good luck from all us slowpokes!
March 4th, 2011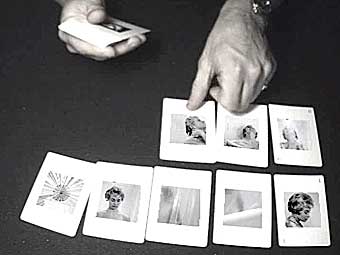 From G. Alan Rhodes comes this unusual and innovative project. Be sure to view the demonstration video to get the full visual impact.
Rhodes writes:
I sometimes check-in with your website, and seeing your writeup of 5 Card Nancy (fantastic!), it occurred to me that you might like this project I've been showing around: 52 Card Psycho. It's basically an Augmented Reality installation where the shower scene of Hitchcock's 'Psycho' is made into a deck of cards. Writing to you now, I can see that this work strongly relates to the inspiration I had when reading Understanding Comics back in '93: how can I made films into comics (the inverse of that has been done a lot lately…).

Maybe it will inspire an idea– I'm currently making several new projects with the same technology.
That's it for today. Have a great weekend!
January 14th, 2011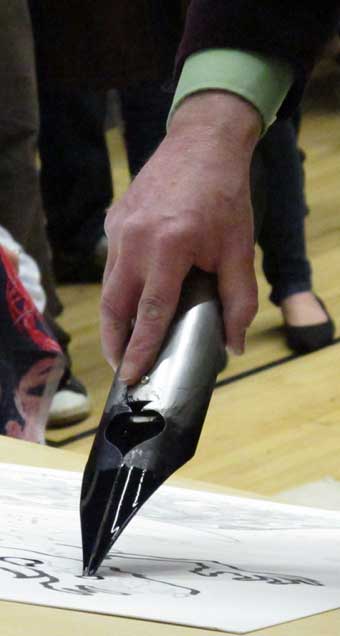 Congratulations to Jim Woodring for actually building and using that big-ass pen I told you about a while back! Some pictures via Bart Beaty here and a video here (links via twelve zillion people, but I think I read about it on Comics Reporter and the Beat first).
Another notable new webcomic to check out: Doug Tennapel's Ratfist (thanks to Corey Mcdaniel for the heads-up). Also realized that Kris Dresen's She Said is gathering steam. Hop on board before its done.
And via Snail Mail, two books about comics:
The comics-format To Teach: The Journey in Comics by Bill Ayers (yes, that Bill Ayers apparently) and Ryan Alexander-Tanner, which looks intriguing, and The Rise of the American Comics Artist: Creators and Contexts, which I have an interview in, but looks plenty interesting anyway.
Finally, congratulations to Sarah Oleksyk on the publication of the collected Ivy. I've read them all, but I'm happy for the excuse to read them again.
Have a great weekend!
December 9th, 2010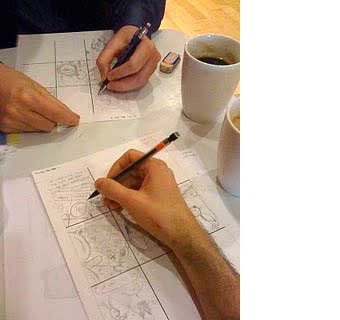 Matt Madden sends word of his latest invention, the Tic Tac Toe Jam!
Anyone want to try it out and post links here?
September 13th, 2010
Here's the latest mutation of the 24 Hour meme, this time from Down Under, James and Hania Lee's 24 Flash animations completed just this weekend. Lots of funny and creative short shorts at the link.
The listing on YouTube is pretty comprehensive, so I'll be lazy and reproduce it here:
All of these film shorts were created within a 24 hour period. Flash animation by James Lee. Music composition by Hania Lee.

Members of Newgrounds, deviantart and the web helped bring this film together, by providing ideas while I was broadcasting the whole thing live.

I animated everything in Flash, using some textures which were edited in Photoshop. The idea was inspired by Scott McCloud's 24 hour comic.

Read more about my work on tarboy.com
I seem to remember that the first 24 hour animation contest (about a decade ago?) involved a single 24-second short. It's telling that in a post-Flash world, a single animator (and musical partner) would even consider making 24 of the things in a single day, however brief some of them were. Very cool.
September 10th, 2010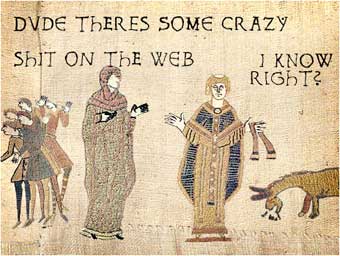 Way, way back in the deep recesses of the horrifying guilt-mountain that is my Inbox, I found an old email from one Michelangelo Cicerone forwarding the news of a very cool Historic Tale Construction Kit, which is essentially a Create Your Own Bayeux Tapestry tool. Give it a try if you're so inclined.
On the night table: Top Shelf's excellent alternative manga collection AX; Mario and Gilbert Hernandez's good-old-fashioned twisted comic book adventure Citizen Rex; and Moto Hagio's lyrical Drunken Dream from Fantagraphics.
To satisfy your weekly Greek webcomic quota, check out the handsomely-drawn Mused by Kostas Kiriakakis.
And finally, here's an insidious video that'll burrow its way into your skull forever, courtesy of Warren Ellis. Don't say I didn't warn you.
Have a great weekend.
August 23rd, 2010
Well, in my case, GET, 'cause they already offered us a set, making this a thoroughly tainted recommendation.
But… but… Dude, this looks so cool! So does the app. Very story-machine-ish.
June 4th, 2010

Registration is now open to host an event for 24 Hour Comics Day 2010. ComicsPro has general information here and I have more background on the phenomenon here.
Incredibly, this year marks the 20th anniversary of the first 24-hour comic, and the 7th annual 24HCD. I'm old!