April 4th, 2011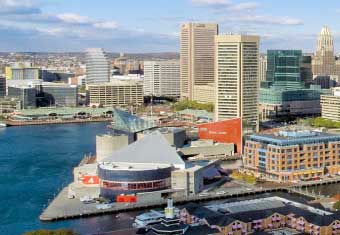 I'm in Baltimore, Maryland today to keynote at the Content Management Strategies/DITA North America 2011 Conference.
Back to regular blogging tomorrow!
March 21st, 2011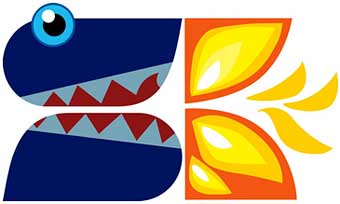 I'm off to the Finnish Comics Society's International Comics Seminar in Helsinki this week, flying bright and early on Tuesday, so I'll be taking this week off from blogging (probably, unless something huge comes up).
Enjoy some Chopin and Liszt in the meantime.
See you again Monday, March 28th. Have a great week/weekend!
February 23rd, 2011
News of the untimely death, from surgical complications, of comics and animation writer Dwayne McDuffie burned through the news wires yesterday. A real shock (he was only in his late forties) and the loss of a strong and unique voice in the comics community.
This has been a week filled with reminders of how fragile life is, and the many ways the "real world" can intrude on our cozy, screen-filled worlds. Emails arrived from Iran and Egypt that helped put a face on conditions/recent events there (one on new business, one on old). I remembered talking to Dylan Horrocks just last week about his conversations with people in the thick of it, thinking how disconnected I was.
And, as many of you heard, there was another serious quake in Christchurch, New Zealand right after we left the country. If you'd like to contribute to efforts there, here are some details. Jason Webley was there for a concert and Amanda Palmer was on her way to Christchurch, so it was a little harder to keep it all at arms-length, having just seen them both.
Us nerds like to escape from the world through stories. But, inevitably, the rest of the world is going to come knocking. And, as McDuffie made clear for decades, any story can be richer when we throw the doors open and let the whole world in.
February 22nd, 2011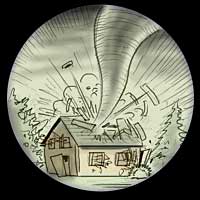 I seem to have picked up some hitchiking microbes on my way back from New Zealand Sunday, so I'm taking it easy this morning.
Back to blogging tomorrow.
February 21st, 2011
Okay, it's a bit short on details, but why do I get the feeling that things are about to get very interesting out there?
Back home from our first-ever visit to New Zealand and the family (Ivy, Sky, and I, with the role of Winter being played by Sky's friend Kendra) had a fantastic time.
Webstock was top notch. Hung out with and loved performances by Amanda Palmer and Jason Webley, met great brains like David McCandless, Peter Sunde, and Tom Coates, played Werewolf for the first time (Go, Villagers!), and had lots of good food and good conversations.
Wellington is a beautiful city. We're so adding it to The List (our friends will know what I mean).
Big shout out to the 40 or so wonderful cartoonists we met this weekend in both Wellington and Auckland. You guys rock.
And thanks of course to Dylan Horrocks, ambassador for the Kiwi comics nation, our host in Auckland with his adorable family, and one of our favorite people in all of comics.
Back to the drawing board!
[video link via @modernlovecomic]
February 14th, 2011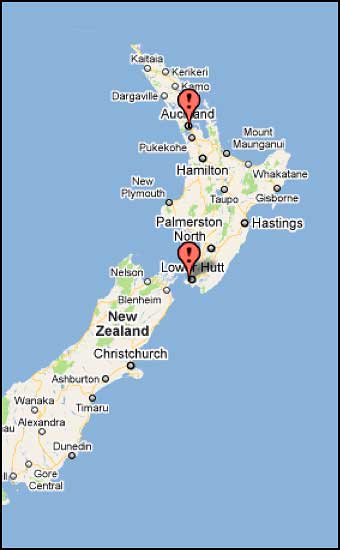 Off this week while we fly south of the equator for the first time to visit New Zealand, speak at Webstock, and meet some great Kiwi cartoonists, as well as our old friend, the mighty Dylan Horrocks.
Back to blogging next Monday!
January 26th, 2011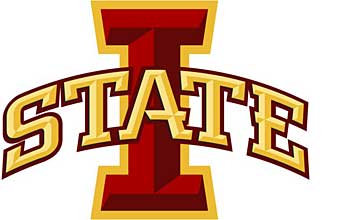 I'm off to Ames, Iowa this afternoon for my Thursday night lecture at Iowa State University. If you're in the area, I hope you'll make the drive down to say Hi.
The family and I had a strange, magical evening in Ames during the 50 State Tour in 2007. Looking forward to visiting again.
Back to blogging Monday. Have a great week & weekend.
January 10th, 2011
For years, Ivy and I have wanted to celebrate her birthday with a Cruise, and for her 50th last week we did just that. Luckily for us, one of the nerdiest cruises to ever sail the seas came along just in time.
The JoCo Cruise Crazy was a great week of on-ship entertainment featuring Jonathan Coulton and several other nerd demi-gods including John Hodgman, Peter Sagal, Molly Lewis, Wil Wheaton, Bill Corbett & Kevin Murphy, Paul and Storm, Mike Phirman and others. Over 24 hours of programming and never a dull moment.
I was already indebted to Jonathan and John for taking time out at Neil Gaiman's 50th birthday party in New Orleans last month to comfort Ivy when I was rushed off to the hospital. They both remembered her as well on the cruise, and we got to spend some extra time talking to John, Bill and Kevin, who are comics fans in addition to being all around nice guys, and incredibly funny.
Also on the ship were two webcartoonists, David Willis (who was celebrating his honeymoon with the lovely Maggie) and evil genius David Rees. Rees' comedy was a thing of wonder. As our hero Peter Sagal put it: "I don't know what he does, but he does it really well."
(Willis was wearing an Axe Cop shirt when he met Sagal, btw, and Sagal recognized it right away. NERD! <3 )
Watch for Ivy's two part write-up on the cruise at her blog later in the day. She'll have a lot more detail than me.
I'm returning to blogging today after an extended winter break. A lot has happened in the world of comics in the last couple of weeks, some of which I hope to get to in the next few days, but for now, I hope you all had a great New Year celebration—and will have a great year to go with it.
December 14th, 2010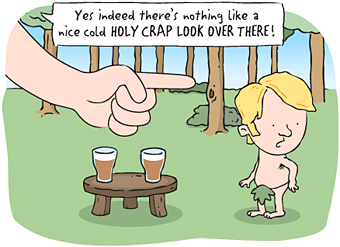 I probably shouldn't be looking at comics this funny while still recovering from Monday's stent placement—some of these jokes could kill me—but you guys can safely browse the archive if you're in good health.
In other news, looks like I'll be heading to Iowa State University next month! Details shortly.
[link via Kelly Thompson at CBR]