September 7th, 2011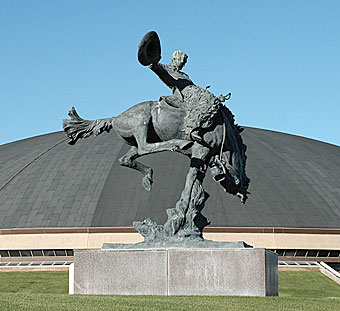 Join me tonight (Wednesday, September 7) here in Laramie, Wyoming for a lecture at the University of Wyoming's Arts and Sciences Auditorium.
Be there or be square!
July 5th, 2011

We're moving apartments this month right before Comic-Con, so to devote as much time to drawing as I can, I'm taking a little vacation from blogging until after the big show (and the big move) is done.
I have two Comic-Con panels scheduled at this time:
Thursday, July 21, 3:30 – 4:30. True Stories. Panelists Chester Brown (Paying for It), Tom Devlin (Art Director of D&Q), Peter Kuper (Stop Forgetting to Remember), Leland Myrick (Feynman), and Thomas LeBien (Publisher of Hill & Wang's Novel Graphics line) discuss the ins and outs of non-fiction graphic novel stories. What are the lines between truth and fiction when images are involved in a story? Moderated by Scott McCloud (Understanding Comics). Room 26AB
And…
Saturday, July 23, 11:00 – Noon. Will Eisner: Visionary. Will Eisner — artist, storyteller, entrepreneur — played a central role in comics from the Golden Age to the Computer Age. During his career, Eisner reinvented sequential art and himself to overcome obstacles and create new media. A combination of idealist and realist, he led the way and helped create the comics and graphic novels that we know today. Learn about Will Eisner from those who personally knew and worked with him. Join moderator Charles Brownstein (executive director of the CBLDF, author of Eisner/Miller), Denis Kitchen (artist, author, publisher, Eisner's agent and longtime friend), Paul Levitz (writer, former president/publisher of DC Comics), Scott McCloud (artist, author, theoretician about comics and sequential art), Diana Schutz (executive editor, Dark Horse Comics), and Jeff Smith (writer/cartoonist, Bone, Rasl) to learn more about the "Father of the Graphic Novel." Room 9
I'll update this post as details become available including any new panels or signings.
And as always, I highly recommend Tom Spurgeon's excellent Comic-Con Guide, especially if this is your first time.
Enjoy the month of July! Back to blogging July 26.
July 4th, 2011
Happy 4th of July to all my, um… fellow Americans.
And happy just another day to the rest of the world!
Favorite comment this morning: "Thomas Jefferson" was a trending topic on Twitter, so Bill Corbett responded, "Did he die?!"
June 15th, 2011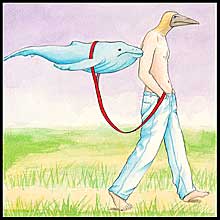 This looks kinda cool. And weird.
I also like the look of two relatively-recent Portland-based diary comics (both of which could benefit from a dedicated website): Natalie Nourigat's Between Gears and Emi Lenox's EmiTown.
Meanwhile, blog entries have been popping up about last weekend's Comics and Medicine conference. Check out accounts by John P, Brian F, and Sarah L, plus Phoebe G's Facebook page. Not surprisingly, I look like a dork in all the pictures.
June 8th, 2011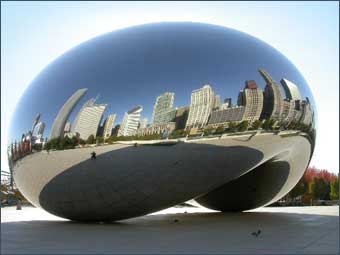 This Saturday, June 11, join me at Northwestern University's Thorne Auditorium at 3:00 pm for a free public lecture in association with this year's Comics and Medicine Conference and the legendary Quimby's.
It's a big room, so tell your friends and spread the word! This is my only Chicago talk planned for the near future, so let's seize the opportunity to meet.
IMPORTANT: My lecture is FREE and open to the public! You don't have to be a registered conference participant to attend. Everybody is welcome.
Thursday is Sky's graduation(!) and I fly early on Friday, so back to blogging Monday.
Be there:
Saturday, June 11, 2011
3:15 PM – 5:00 PM
Arthur Rubloff Building, Thorne Auditorium
375 E. Chicago Avenue
Chicago, IL 6061
May 27th, 2011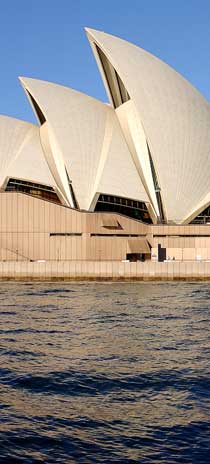 Attention Australia!: I'll be joining cartooning legends Robert Crumb, Jim Woodring, Peter Kuper and others this summer (well, okay, technically winter) for GRAPHIC: A Weekend of Graphic Storytelling, Animation and Music at the Sydney Opera House.
Off to Norway Monday for EuroVis 2011. I've recently updated the travel sidebar at right. Click on the Belfast link to see a great homepage (someone on Twitter was congratulating Erik S. and I for our superior ability to hold a pose).
Sorry that I seem to have a lot of corporate or closed talks this year (as opposed to cheap or free public lectures; NYU, for example is a closed talk for the Liberal Studies freshmen only). Just the roll of the dice.
If you work at a university or other organization that you think might want to sponsor an old-fashioned public lecture, let me know and I can send along prices and details.
Not expecting to do much blogging while in Norway, so have a great weekend and a great week!
May 20th, 2011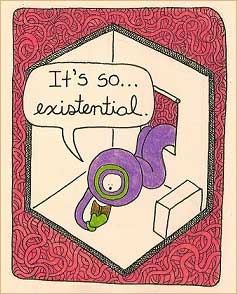 Here's a new comic from the relentlessly strange and consistently intriguing cartoonist Brett Harder. I've mentioned Harder on Twitter a few times, but not here on the blog, so time to rectify that.
Returned from New York last night, following yesterday's Doodle 4 Google award ceremony. The kids wore t-shirts with their doodles on them and were all super-adorable (and a bit nervous!).
Big congratulations to grand prize winner Matteo Lopez, his three winnners circle companions, as well as all 40 finalists. You were awesome.
The festivities were MC'd by the legendary Marissa Mayer along with doodle masters Ryan Germick, Sophia Foster-Dimino, Mike Dutton (who did the great final art for the Eisner doodle), and Jennifer Hom. I also had fun talking to fellow judges Jeff (Diary of a Wimpy Kid) Kinney, figure skater Evan Lysacek, and the Whitney Museum's Kathryn Potts.
And yes, the food at Google's new New York offices is just as good as Mountain View's.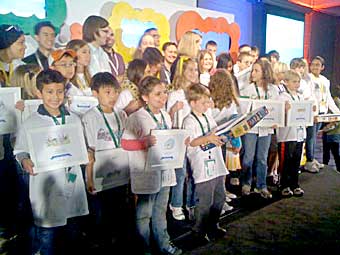 Regarding Tuesday's post, You can read more about (and of) The Influencing Machine on Slate today. Check it out.
Finally, regarding Monday's post, yes there is a comics writer named Stuart Moore, but no, this is a different guy.
Have a great weekend!
May 18th, 2011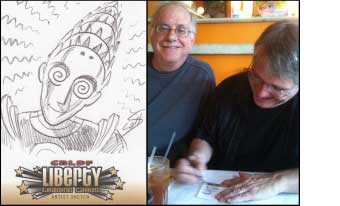 …unless it's for a good cause!
Larry and I met in LA last week and I did a whole bunch of sketch cards for the CBLDF's upcoming Liberty Trading Cards project. Keep an eye out for more announcements; a lot of great artists are participating.
Off to New York today and tomorrow for the Doodle 4 Google award announcements (I was a judge).
Back to blogging Friday!
[photo by Ivy]
May 6th, 2011
Usually I take the week off from blogging while traveling but I kinda already did that while working on the lettering posts and videos, so…
As I've said on numerous occasions, Shaenon Garrity is Always Right. And you are hereby ordered to read her new column at TCJ (and not just because I'm name-checked in it, I promise).
Jorge Cham tries his hand at some RSAnimate-style lecture visualizations. Nice stuff. I'd love to see this become a new genre in education.
Meanwhile, it looks like a Minnesota political hack is pissing on Neil Gaiman this week. Neil is a friend, so I'm not remotely impartial on this, but I hope our community in that state will insure that this moron looks back on this particular bit of gutless pandering as a political mistake in the not-too-distant future. Full details on the event in question are provided by the more rational posters at the link (which I got via Roger Ebert, of all people).
Political bottom-feeders aside, I had a great time today at SVA's Open IxD Festival. Thanks to the organizers, teachers, and presenters for putting on a great series of presentations.
Oh, and apropos of nothing, I say Parker Posey was born to play Lois Lane, and it's really sad that no one ever made it happen. Who's with me?
Have a great weekend!